Restorative Dentistry in Mississauga
Restorative Dentistry Near You in Mississauga
Your smile is important to your overall health and wellbeing, both physically and emotionally. If you have broken, damaged, or missing teeth, 9th Line Dental has a full range of restorative treatments to suit your needs, including dental bonding, bridges, fillings, and inlays and onlays. Modern dental solutions are more effective than ever before, providing different options for varying levels of restorative needs. Our dentists will recommend the service best suited for your needs so that you can feel confident in your restored smile.
Dental bonding is a restorative treatment used to repair chipped teeth and reduce minor spacing gaps between teeth. The material used in dental bonding is a composite that is available in several natural tooth shades and bonds directly to your tooth. The result is a repaired tooth that looks and feels real. Dental bonding is suitable for minor injuries. If a tooth is severely damaged, we have several other restorative options that we may recommend; ask us about your options.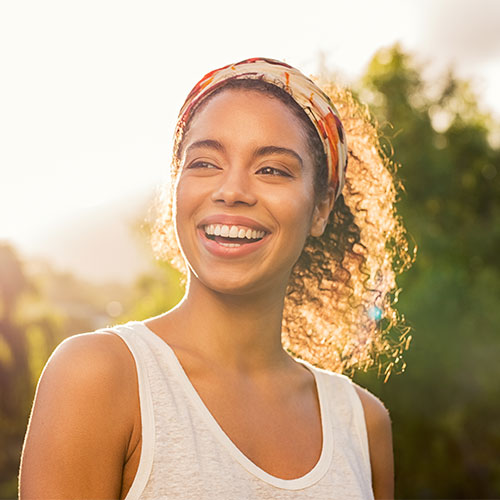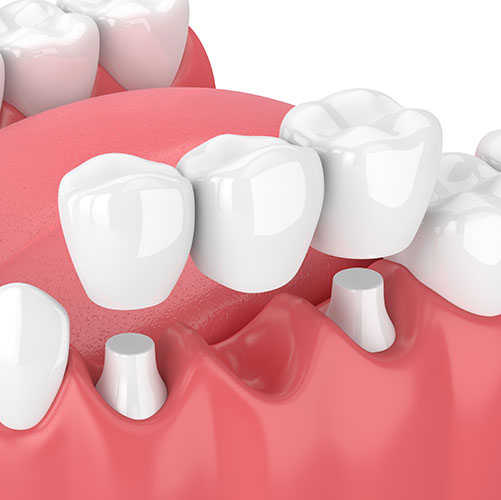 Dental bridges are suitable restorative options when one or more of your natural teeth in a row are missing or were extracted. The dental bridge consists of a replacement tooth (or teeth) surrounded by crowns that rest over the healthy teeth on either side of the gap. Dental bridges are fixed into place for long-lasting wear and provide patients with a beautiful, gap-free smile.
Dental fillings are the most common restorative procedure performed by our dentists. Modern technology and medication help us make sure your filling process is quick and comfortable, from the moment we apply a numbing solution to your gums to the moment you leave our offices with secure fillings. We can also provide you with multiple options for materials, including amalgam (silver-coloured) or composite (natural colour) fillings.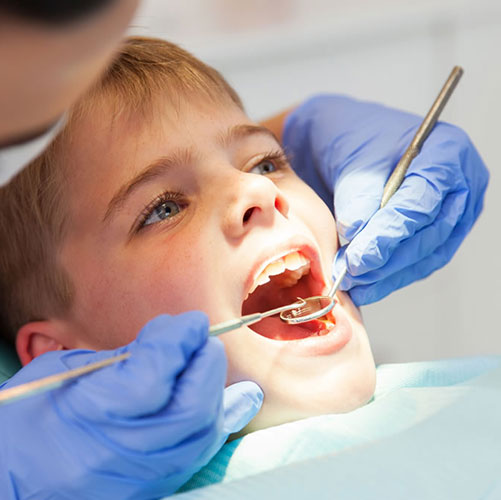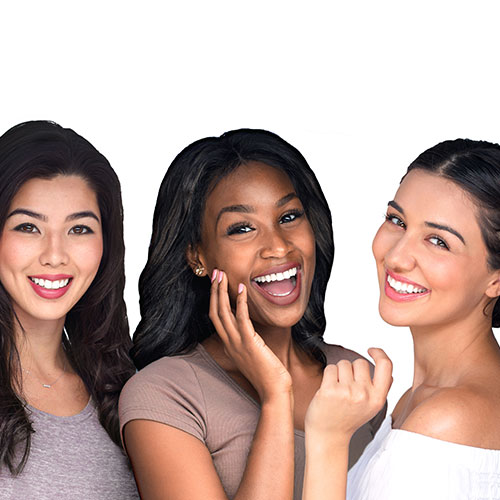 Inlays and onlays are durable restorative treatments that are used to strengthen the topmost portion of a molar or premolar. An inlay fills the area of a tooth in between the cusps, while an onlay covers the chewing surface of a tooth. Both are high-quality, custom-made solutions that preserve and strengthen the weakened tooth structure. Our trained dentists are experienced in installing both types.
A dental crown is a natural-looking, custom-fitted cap that fits over your natural tooth, offering strength and protection to the tooth below, as well as a beautiful restoration that blends perfectly into your existing teeth. Dental crowns can be used for many reasons, ranging from strengthening teeth that are cracked or broken to covering a discoloured tooth that stands out in your smile.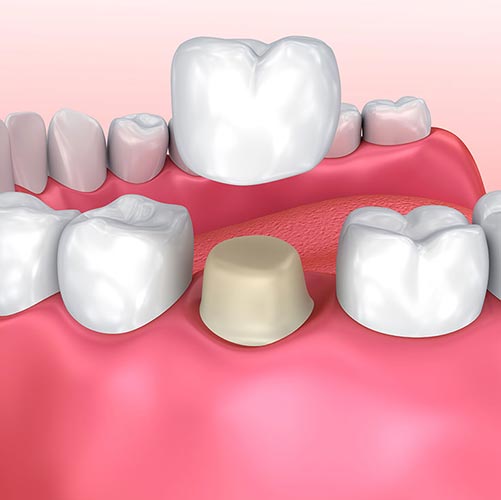 When Was Your Last Visit?
Take Care Of Your Oral Health & Book Your Dental Hygiene Appointment Today